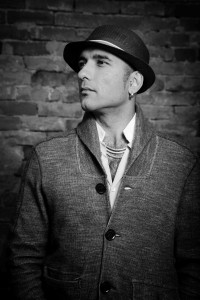 Born in Mumbai and raised in Dubai, Dhruv Dhawan studied cultural anthropology at Duke University and directing at the New York Film Academy. He later pursued a Masters degree in Film Production and began his career directing and producing documentary and commercial films from Dubai's Media City.
In 2005, Dhruv embarked on his debut feature, spending ten months living in tents with tsunami survivors in Sri Lanka while shooting a documentary about disaster capitalism. FROM DUST was nominated for the best international documentary award at the Tribeca Film Festival and at Hot Docs where it opened to critical acclaim from the international press. FROM DUST secure international distribution and was also screened at the United Nations office in New York for its relevance to issues of human rights in the aftermath of natural disasters.
Thereafter, Dhruv has been hired to direct and shoot various other documentaries for international producers. Some of them include THREADS OF TRADITION, about the Indian Fashion Industry, which won the MIPDOC Co-Pro Challenge at Cannes in 2008 and BUILDING AUTISM which shadows an autistic savant and uncovers the link between autism and genius.
Dhruv is occasionally invited to speak at industry panels and educational institutions about the impact, distribution and future of documentary cinema. He also moonlights as a documentary cinematographer for other directors and producers and has sold some of his freelance camerawork to organizations such as the National Geographic Channel.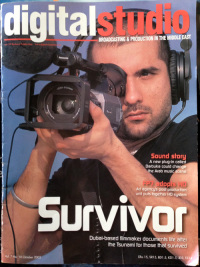 Dhruv raised over $58,000 in 45 days for his documentary, WHY KNOT and advises other producers on the use social media and crowd funding platforms to raise awareness and funds for their film projects.
In the commercial arena Dhruv directs and produces commercial films for private and public sector institutions in North America, the Middle East and India and is now expanding into producing interactive online content for his clients. He brings his documentary tool set to the commercial arena in an attempt to weave a credible and emotive fabric in his commercial work.
In 2009 Dhruv began to use photography as a medium for solo expression to explore the human condition. He spent three years roaming the streets of Mumbai documenting the diversity of a basic human experience. The Mumbai Sleeping collection is now exhibited in Europe and Asia and has been published as a book available on Amazon.
In his free time, Dhruv enjoys spending time with dogs, exploring new landscapes in his jeep and trying bizarre yoga poses.
Dhruv currently resides between Dubai and Vancouver. Learn more about press and critic reviews of his works.