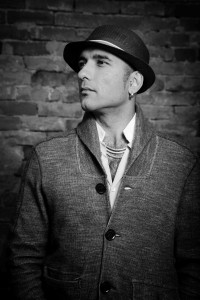 Born in Mumbai and raised in Dubai, Dhruv Dhawan studied cultural anthropology at Duke University and directing at the New York Film Academy. He later pursued a Masters degree in Film Production at UBC, Vancouver and began his career directing and producing documentary and commercial films from Dubai's Media City.
Dhruv's acumen for marketing and communications soon found him creating films with leading advertising agencies such as Leo Burnett, Dentsu and Tonic creating commercial films and video marketing campaigns for leading international brands such as McKinsey & Company, 3M, Orbit, HP, RE/MAX, Dubai Media City and Duke University Medical Center.
In 2005, Dhruv embarked on his debut feature, spending ten months living in tents with tsunami survivors in Sri Lanka while shooting a documentary about disaster capitalism. FROM DUST was nominated for the best international documentary award at the Tribeca Film Festival and at Hot Docs where it opened to critical acclaim from the international press. FROM DUST secure international distribution and was also screened at the United Nations office in New York for its relevance to issues of human rights in the aftermath of natural disasters.
Thereafter, Dhruv has been hired to direct and shoot various other documentaries for international producers. Some of them include THREADS OF TRADITION, about the Indian Fashion Industry, which won the MIPDOC Co-Pro Challenge at Cannes in 2008 and BUILDING AUTISM which shadows an autistic savant and uncovers the link between autism and genius.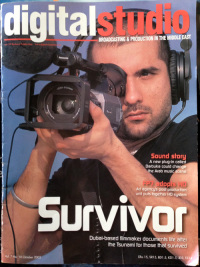 In 2017, Dhruv' released WHY KNOT, a documentary about monogamy and open relationships that received widespread international support and press coverage. WHY KNOT premiered on Netflix and was later sold to various other channels.
In 2009 Dhruv began to use photography as a medium for solo expression to explore the human condition. He spent countless nights roaming the streets of Mumbai at night documenting. The diversity of a basic human experience such as sleep. The Mumbai Sleeping collection has been exhibited at prominent galleries in Europe and Asia and has been published as a book available on Amazon.
In his free time, Dhruv enjoys spending time with dogs, exploring new landscapes in his jeep and trying bizarre yoga poses.
Dhruv resides between Dubai and Toronto. Learn more about press and critic reviews of his works.